warning: Bashing Julie Plec - Jeez Julie.. make it ANY MORE OBVIOUS THAT YOU LOVE STELENA AND I'LL HAVE TO THROW UP.
"- Stefan's method was very successful for Caroline, and we'll see him trying to teach Elena, where Damon is taking the opposite point of view."
I'm sorry.. what?
Stefan's method? Successful? 
3 freaking relapses… is that what were calling successful these days? Hm.. Interesting. 

"It was just that slight little thing that she said to him, when she was just trying to take the sting off: 'Hey, maybe if you and I had met first.' She was just trying to soften the blow."
EXCUSE ME?!
THIS:
WAS NOT SOFTENING THE BLOW. THIS MADE DAMON FIGHT FOR HIS LIFE. YOU DON'T JUST GET TO TOSS THAT COMMENT IN THERE LIKE THAT EPIC SCENE BETWEEN DELENA WAS JUST SOME NICE LITTLE THING ELENA DID TO MAKE DAMON HAPPY. "SLIGHT LITTLE THING?!" makes me sick..
"then we'll see a shift in Stefan and how he feels about helping Elena through things. I think we'll start to get a glimpse at the different sides of Stefan in a relationship, where it's not going to be all peaches and cream and love and unconditional, unwavering support of Elena's decision. Elena is no longer Elena."
Well… exploring their relationship is not something im particularly interested in. In fact…

 That is a decision that's going to haunt him and infuriate Damon, but probably lead Elena to explain even more to Stefan why she chose him because of that. (ON THE FIRST EPISODE AND STEFAN'S GUILT)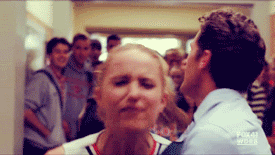 I HATE YOU JULIE PLEC. I DON'T WANT ANY MORE FREAKING STELENA EXPLANATIONS I WANT A FREAKING DELENA LOVE STORY!!!!!!!!!!!!!!!!!!!!!!!!!!!!!!!!!!!!!!!!!!!!!!!!
 "Though she has obviously grown to love Damon, and probably be in love with Damon, over the course of three seasons, what she said was 100 percent true: Even at its worst, she never fell out of love with Stefan, and you just can't let somebody like that go."
SHE'S IN LOVE WITH DAMON!?
sINCE WHEN! wHY ARE YOU TELLING ME THIS JULIE?! WHY ISN'T ELENA ADMITTING THIS HERSELF?!?!?!?!?


- "But she's committed to Stefan. She loves Stefan. We'll get to actually see them be together for a little while."
mIxEd EMOTIONS HERE… 
1ST: REALLY?! 2 complete SEASONS WERE … NOT ENOUGH!?
2ND: lITTLE WHILE AS IN ONLY 2 AND MAYBE 1/4 EPISODES?!
DOES THAT MEAN DAMON WILL GET IN THE WAY OF THEIR RELATIONSHIP REALLY EARLY ON IN THE SHOW?! yesssssssssssssssssssssssssssssss
peace :D


My last words on Delena… since we're exactly 22 hours and 40 minutes awayy… from the episode that threatens to kill us all
I will be making another post if i make it out of school early enough. Ha! if i go to school…

"Because of the circumstances, one of the Salvatores does leave town," Nina says.
you mean like when Damon and Bonnie go to Virginia for some random reason?!
"Don't worry - the guy who hits the road isn't out of the running."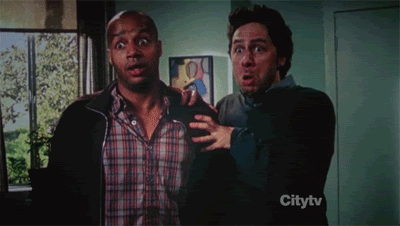 "When Elena does make the decision, she's alone.
"She's not with either brother."
"She's taken away from that element of temptation, and away from the pressure, and she's not forced to make an impulsive decision because they're both standing in front of her."
aaaaaaaaaaaaaaaaaaaaaaaaaaaaaahhhhhhhhhh MY FEELINGS
Damon's not out of the game…
and i'll not be getting any sleeppp :D